Certified Design Thinking Educator
About
The Certified Future Skills Educator program is for educators who want a deeper experience with Design Thinking in education, and who want to be able to provide students with credentials that highlight their unique skills.
The program includes four components:
1) Professional Development. Educators participate in an online professional development that provides a deep-dive into design thinking for education and takes teachers on a sustained design thinking journey. Participants will create their own solutions to real problems, from identifying an opportunity, to user discovery, to ideation, prototyping and iteration. By the end of the course, participants will have a toolkit of methods and activities to use in their classroom or school for solving big problems and engaging students in design thinking challenges. The professional development provides in-depth experiential learning; ongoing reflection; guidance from a community of other like minded educators; and sustained support from Future Design School Certified Facilitators.
2) Curriculum. Educators receive a license to the Future Design School Design Thinking Certification Curriculum that guides students through a design thinking process from start to finish. This comprehensive curriculum, delivered on the Future Design School App, includes over 20 hours of classroom activities, step-by-step teacher instructions, slide decks, videos, handouts and assessment templates.
3) Student Certification. Students who complete the Design Thinking Program guided by a Certified Design Thinking Educator receive micro-credentials through the Student Certification Program. Students submit a copy of their work to Future Design School and receive a certificate that distinguishes them on their resumes, digital portfolios and post-secondary applications.
4) Community. Upon completion of the program, participants become a member of a growing community of educators driving Future Skills development in their classrooms and schools. Select outstanding participants from Certified Future Skills programs are also invited to join the Future Design School Local Activator program and become Future Design School Certified Facilitators.
Logistics: Registration fees in this program include both the Professional Development for teachers AND a license to one of the Future Design School Curriculum Programs. As a bonus, in their first year as a Certified Design Thinking Educator, participants will receive one free class set (30) of Design Thinking Certificates for their students.
Future Skills Certification professional development is delivered fully online, with both synchronous and asynchronous learning opportunities. Participants will be placed in a cohort with other innovative educators from across North America and be matched with a Future Design School Certified Facilitator.
This 16 week program includes two mandatory Google Hangouts on Wednesday, January 15th from 4:00pm - 5:00pm EST and Wednesday May 6th from 4:00pm - 5:00pm EST. In between, participants will work through a series of activities and online conversations, with bi-weekly office hours hosted by FDS Facilitators. Collaboration between participants is structured so that teachers have many opportunities to connect with other inspiring educators!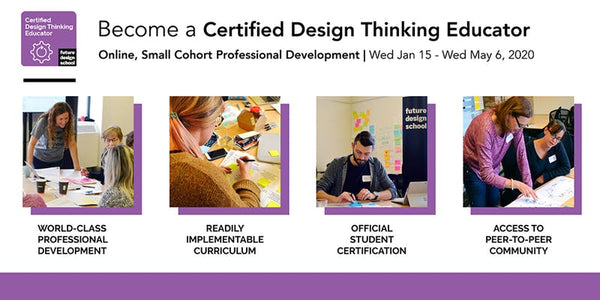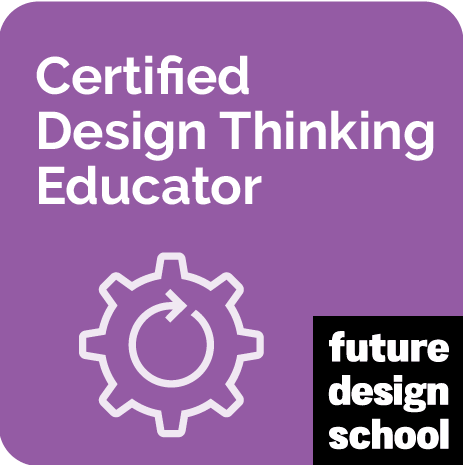 Regular price
$ 850.00 CAD
iPad app
Each course contains:
Videos
Assessment
Slide Decks
Robust teacher's guide
Handouts
Online Support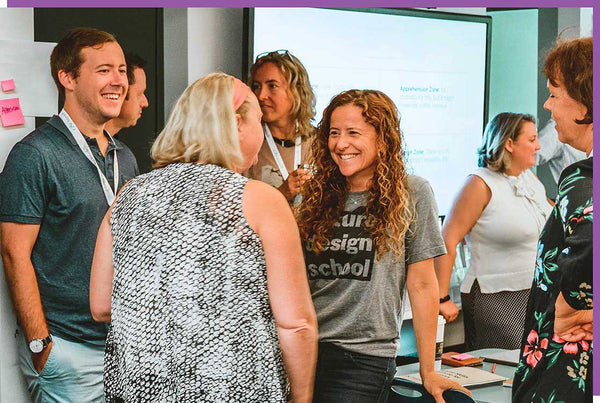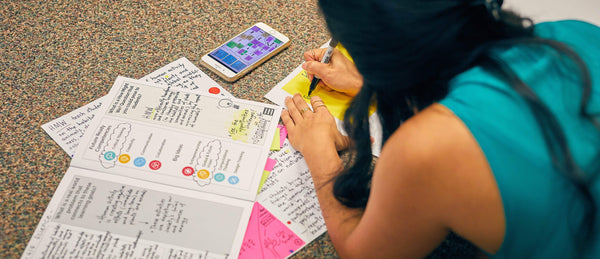 Student Impact
Critical Thinking
Creative Confidence
Inspired Innovation
Deep Engagement
Meaningful & Relevant Learning Experiences