How might a school transform its schedule to improve student engagement? This is the problem a team of Middle School students from Havergal College tackled as part of Future Prize 2023. At this CIS Ontario event, Future Design School engaged 26 teams of independent school students as they designed solutions to important challenges they identified in their own communities, before pitching these ideas to a panel of judges and their peers.  The judges had a difficult time picking a winner, but in the end, the Havergal College team's impeccable understanding of their users and the depth of the problem, as...
---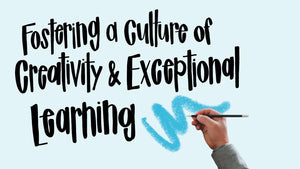 How to foster a creative culture in schools by driving exceptional learning, engaging in guided ideation, and pushing the depth of teacher and staff ideas from Sandra Nagy, Managing Director at Future Design School.
---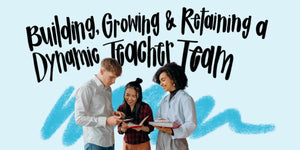 Keynote highlights on attracting and retaining top teacher talent from Sarah Prevette, Founder & CEO of Future Design at the 2023 Prizmah Conference.
---

In this post: How to implement funded programs, including Problem solving competitions ENTREPRENEURSHIP PROGRAMS SKILLS CERTIFICATIONS The incredible opportunities presented to educators through the American Rescue Plan Act of 2021 (ESSER ARP) have been a central component in addressing the impact the COVID-19 pandemic has had on students. With nearly $122 billion available to schools and states, leaders continue to develop creative ways to close the widening achievement gap and prepare for the future.  Funding allocation guidelines for ESSER III states that school leaders should use some funds for summer and after-school programs that "implement evidence-based interventions that respond to...
---

ABOUT FUTURE DESIGN SCHOOL Future Design School supports deep competency development and skill mastery through exceptional learning experiences. We support leaders looking to develop unique, personalized pathways for their schools, educators and students. Schools across North America leverage our organization for transformational strategy, professional development as well as our robust tools, frameworks and resources. Our proven methodologies combine significant learning generated from our extensive field work around the globe and leverage our deep expertise in strategy development, user centered design and change management. ROLE DESCRIPTION The Project Coordinator at Future Design School is a multifaceted role that encompasses project management,...