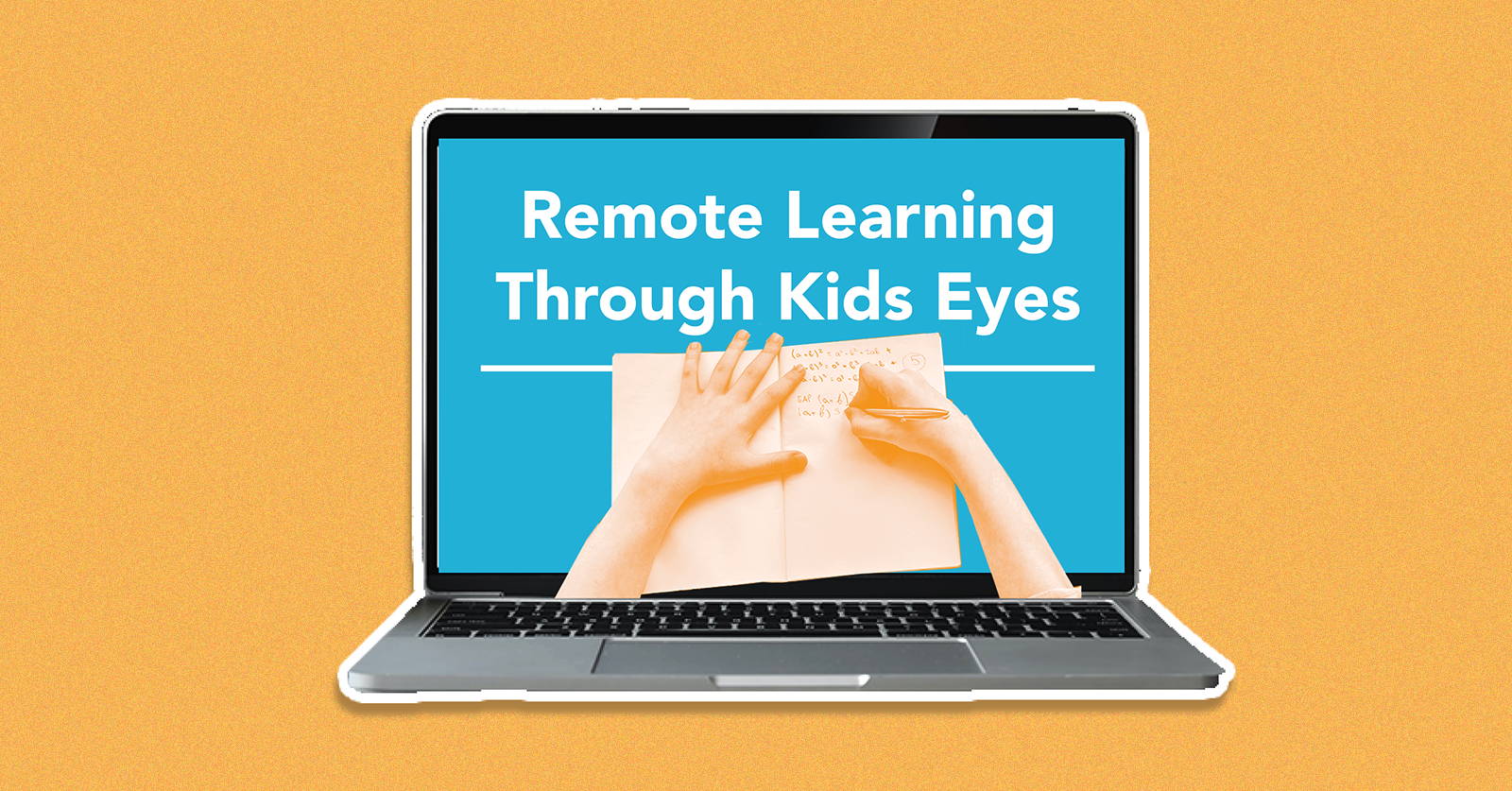 Remote Learning Through Kids' Eyes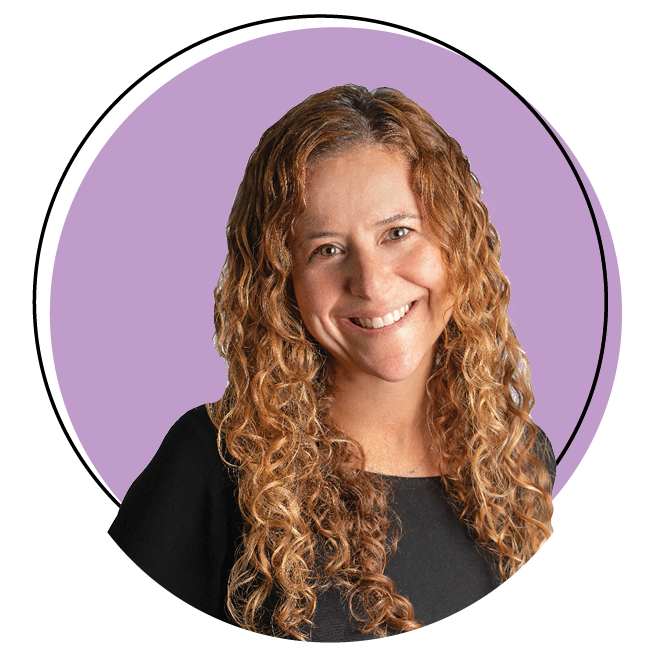 Written by Sandra Nagy, Director of Learning at Future Design School

Sandra Nagy is a sought after thought leader in education and a trusted advisor to school leaders around the world. With deep real world learning in Change Management Consulting to a Master's in Education from Harvard; from Non-Profit work at The Learning Partnership to a decade at Pearson Education as a Senior Strategist, her unwavering commitment to education transformation is always at the forefront. With over 20 years of experience, Sandra has designed, developed and delivered hundreds of learning opportunities to thousands of employees and educators. Sandra leads the Education Practice at Future Design School building strong academic partnerships with school leaders that help to drive their strategic priorities.

Tonight I had the privilege of listening to Julie Lycott-Haims bare her soul in a webinar titled "We're Only Human. Confessions of a Parenting Expert." (Thank you to Shift Your Thinking for having her!) It was exactly what I needed to hear this week as I have been treading through the dark moments of balancing parenting, working and keeping myself sane in this unbelievable time. I needed the honesty, laughter, raw tears and the permission to make mistakes. I needed to hear that the deep anxiety I am feeling some days, and my genuine worry for all of those around me, is really normal right now.

For a long time now, I have had a deep appreciation for Julie's messaging around raising well adjusted kids who will thrive no matter what life throws at them. I often hear her voice in my head when making parenting decisions -- the good ones and the bad ones. During this lockdown, I am mostly focused on their well being, and while there are moments of challenge, they are resilient and find ways to keep busy, active and entertained. I am grateful to their schools for providing some semblance of normal, and for the network of family, and friends that are like family, who are holding us up.

Listening to Julie's messages inspired me to want to write this post. She talked a lot about ensuring we are giving our kids agency as part of raising them to become functioning adults. She challenged us to stop solving kid's problems, and rather to always be asking them, when faced with a challenge - "How do you think you are going to handle it?" With one simple question she challenged us to give our kids both empathy and empowerment -- two things they desperately need to thrive.
It made me wonder - have we really asked kids what they think about the learning they are receiving in this remote environment?

At Future Design School, we believe every challenge is an opportunity, and we also practice problem solving that is user centered -- developing solutions with our users, as opposed to for them. In this spirit, I enlisted a group of 9th and 10th grade students from a variety of schools (independent and public) to help identify potential ways to enhance their online learning experience.Our kids, the "users" of the remote learning challenge, are living through a crisis. There is no guide book, no precedent and we have no idea when and how this is going to end. We are all experiencing this journey in our own ways, and every family situation is different. The inequities of our societies are abundantly becoming clearer, and we are trying to protect our wellbeing, our livelihoods and our sanity. I am having trouble making sense of it as an adult, so what's a kid to say about it? It turns out they have a whole lot to say!
I decided to pull together a group of students and ask them their opinions. Here are just some of the direct quotes that I heard from a group of amazingly articulate students who are full of ideas (the caveat here is that these students all have device and Wi-Fi access):
I have actually thought a lot about how to make the learning better -- I am happiest when I am"in class" instead of just being given worksheets, learning from my teachers and seeing my friends. That class can be online, but I love when we can be together.""
It's going pretty well all things considered - my teachers are doing the best that they can."
"I like the projects where I get to choose my topics and how I get to show my learning."
"I like work that is connected to real topics like Covid because its what is really happening right now and not just theoretical learning."
"I like being able to make my own schedule during the day -- I get to do the work when I want and how I want.""Some of my teachers are so good -- they are using technology tools to make my learning interactive, and instead of just talking at me, they let me learn at my own pace."
"I am able to get help with my learning from my friends anytime I need it.""I have time to learn new things that I care about - like guitar, baking and painting."
"My teachers only connect with me once a week and it's not to teach me, it's just a quick check in and then I have to do all the work myself."

"The topics that I am learning seem irrelevant to be focused on in the middle of a pandemic."

"I don't like to ask questions on video -- it feels awkward to be the only one."

"I miss the conversations we have in class. It feels like my teachers just tell me what I need to know and then we move on. I connect with my friends on Facetime when I have questions."

"I have less support from my teachers than I am used to, and have to figure out a lot on my own."

"Teachers are not really teaching -- they say "read this or watch this" and then we have to answer questions. Doesn't feel like real learning."

"The "Whole Grade" (80 person) lecture style classes are not motivating me to learn."

"Create opportunities for small group conversations where we are allowed to choose topics that interest us. We want to connect with each other."
"Allow us to be unmuted during classes for real discussion instead of just passively listening."
"Give us projects that are diverse and that you can take in any direction."
"Allow us to pick our own topics and media to show our final work. We like to choose!"
"Check in on us. Take time to hear about how and what we are doing. It's a lot of fun and feels more like school when teachers do that and like they care."
"Give us more projects and assignments that have to do with current events. We are living in a science experiment, let us learn about it. You learn more when class is related to what is going on around you."
"Let us be creative in how and what we learn."
"Help us make real connections between the topics we have to learn in subjects and real things."
"We are living in history right now, how can we do some work that will help us leave a mark on the world instead of doing worksheets?"

These are all direct quotes from kids and sum up some of the key themes I heard overall. Sounds a lot like students are hungry for real world, connected learning!
Their ideas added to my reflections lately on the democratization of where ideas can come from at this moment. In a remote world, in our organizations, we do not have to be limited to those who have a seat at the senior table; those who have been anointed as the experts; or to those who can confer because they live geographically close to each other. Ideas can truly come from anywhere.
We need to listen more to our kids. We need to take a step back in this moment and ensure that we are designing learning experiences that give kids real agency in their own learning. As we look forward to returning to a new normal in schools; blended, fully remote or otherwise, we should take the opportunity of reflection to see how we might amplify their voices. Instead of coming up with solutions for them, let's engage them in the solution development process.

Looking for support in this moment of learning transition? Engage our experts to help develop a plan for your school's specific needs. Our team is working with school leaders to develop robust blended and remote learning; helping design experiences that engage kids in deep experiential inquiry. Contact us at team@futuredesignschool.com to talk about how we might collaborate and support your team.