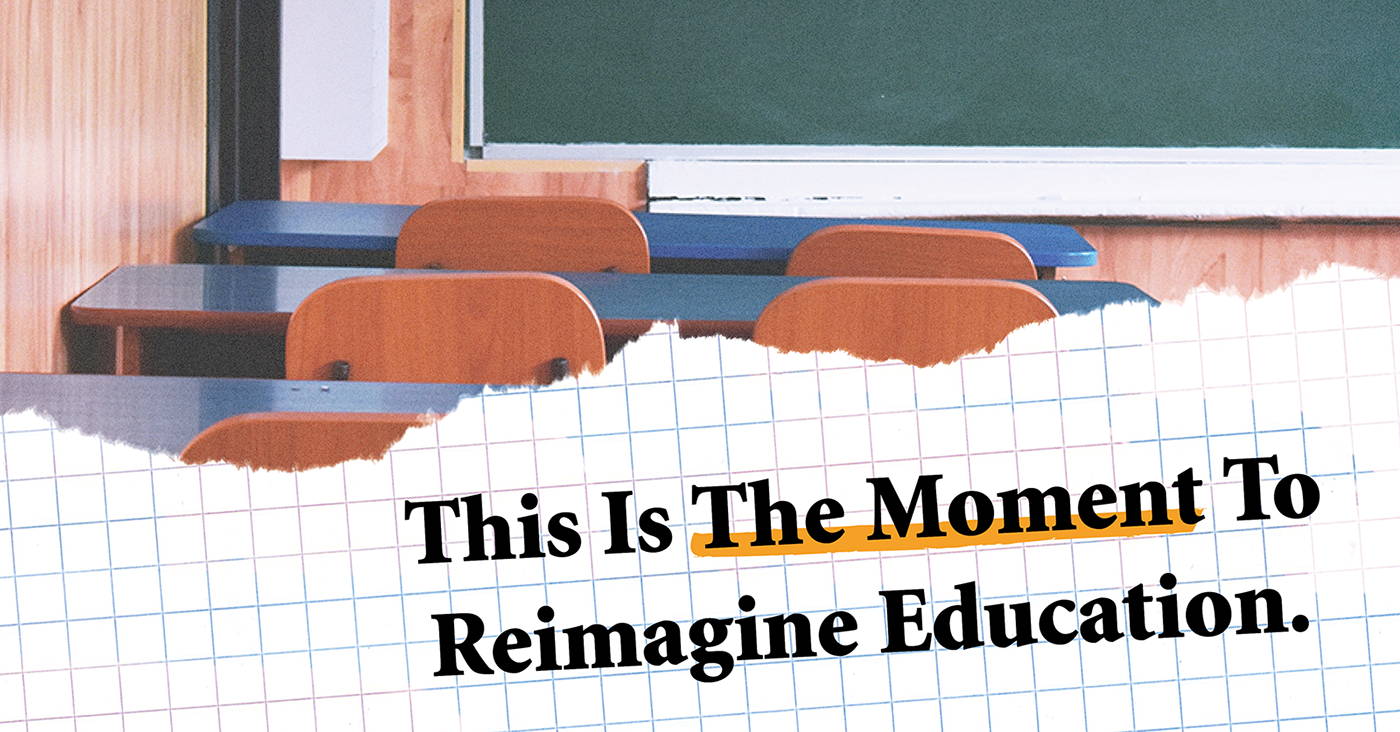 Over a billion students around the world have been disrupted by the COVID19 pandemic with over 75 million students in the USA and 4 million students in Canada. Teachers have risen to the occasion to deliver remote lessons since school closures began in March; providing students with opportunities for connection, ongoing support and the continuity of learning they so desperately need. With an ongoing need for physical distancing; school leaders across the country are having to re-think how students will engage with their teachers and peers this coming school year. This crisis is forcing everyone to embrace change quickly; to rethink old norms and adopt new technologies.

This moment of forced re-invention is an incredible opportunity for a full re-imagination of our education system.
The future of work is rapidly changing. It was a pre-pandemic conversation and the future continues to be reshaped by the acceleration of new technologies and the impact of decisions being made in this moment. Employers are signalling a rising demand for more resilient workers equipped with a diverse range of skills, and yet education hasn't changed all that much since the 1900s. For hundreds of years, academic success has been measured according to a student's ability to play the game of school: learn the facts and formulas; regurgitate the right answers on the exam; raise your hand to speak. Now, with information at our fingertips and processes increasingly being automated, workplaces around the world are placing a higher value on curiosity, ambition, resourcefulness, empathy and intrinsic motivation. To develop these deeply and consciously within our students requires an adoption of a personalized, project-based approach to learning, with the assessment tools to match.

The best way to develop individual talent is to enable each person to consciously develop their own skill sets through a personalized learning journey where they receive individualized coaching and support.

The factory model of a large group of kids in a classroom all going through the same materials at the same time might be efficient for tax dollars; but it's ineffective for developing individual talent. The best way to develop individual talent is to enable each person to consciously develop their own skill sets through a personalized learning journey where they receive individualized coaching and support. We need to rethink the structures that present barriers like timeboxed subjects and age-based grades, and having teachers try to engage meaningfully with 22+ students each day. And this moment of disruption is the perfect opportunity to re-evaluate, re-imagine and re-strategize.

This moment of reinvention gives us the
beautiful opportunity to re-prioritize and restructure — let's not waste it.
The days of content memorization and standardized tests need to be declared officially over. Our education system is a dire need of a seismic transformation — one that prioritizes socioemotional and psychological abilities, and promotes ongoing learning and deep competency development. This moment of reinvention gives us the beautiful opportunity to re-prioritize and restructure — let's not waste it.

Shifting to a new model of personalized learning requires a holistic approach that builds skills from the inside out. This begins with student wellness, upon which is layered social and emotional intelligence, mastery of learning skills, and character development. Student wellness needs to be prioritized above all else; and that will only come through each student feeling truly cared for and connected to trusted adults while feeling empowered to grow, explore and experiment. This means thinking about leveraging synchronous time most effectively and providing opportunities for deep relationship building.

This is a career defining moment for school leaders.
_
The question is who will seize the opportunity. Who will pause to ask the hard questions, to investigate different approaches and invest the time in developing new solutions that may disrupt the status quo and upset current norms?

What is your moon shot idea? The one that in your heart and mind has been growing over the years, but that traditional barriers have prevented. This is the moment.
We have been given an incredible opening to redefine the norms, expectations and structures of the industrial model of school. The factory model of packing as many kids as we can into a classroom and giving them, for all intents and purposes, a one size fits all education (in time and age bound boxes) has been upended; and going back to "normal" is not in the best interest of most students. Let's not try to recreate it online and let's ensure we don't aspire to continue with aspects that weren't working.

All school leaders need to be thinking deeply about the context of their own school community. What makes your school unique? What are the unmet needs of all of your stakeholders? What worked really well prior to the pandemic? What didn't? What and who is shining in this unique remote learning experiment? How can you merge the two worlds; and how might you take this opportunity to redefine teaching and learning in your school?

We have been given an incredible opening to redefine the norms, expectations and structures of the industrial model of school.

At Future Design School, we have been pushing our partners to think about what school should look like in the Fall, and asking the hard questions — ones that will elicit solutions that meet real student needs. We are having conversations about refined and reimagined models for schooling, and also about completely new models of learning, and the new choices that parents are looking towards making as we start to establish a new normal.

We are helping schools think about creating the best models for hybrid learning for their communities, and also thinking about how they can extend their reach to new markets, underserved communities and rural students.

We believe in experimentation and deep action research, as opposed to being paralyzed by the daunting nature of the problem we are faced with. As such, we have developed a light framework for school leaders to use as fodder for thought as you plan with your leadership teams. We challenge you to move from thinking about what to do, to designing and then planning for supporting all team members. We are here to help at all phases and many schools are leveraging our team of experts to help them on their path to reopening.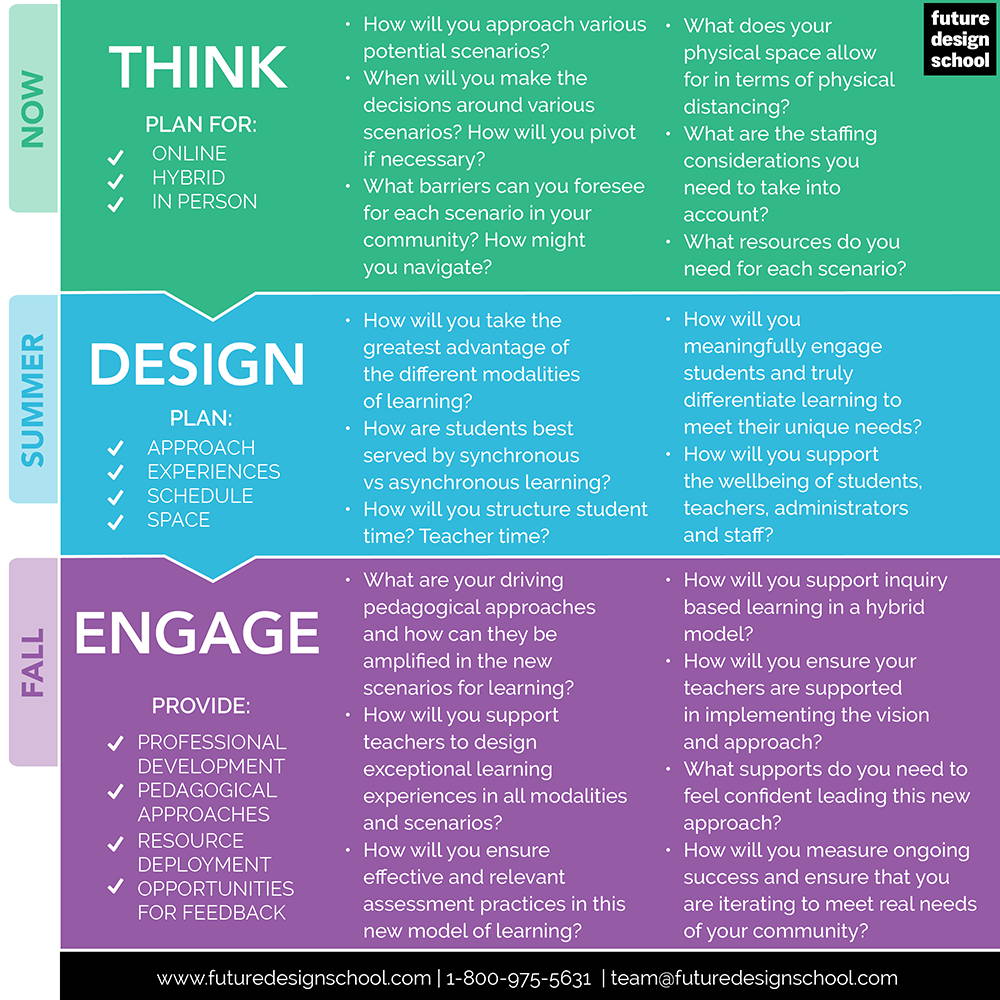 We want to work with you to create the revolution in education that kids deserve. Let's not waste this crisis trying to get back to a "normal" that was not ideal for kids in the first place — let's embrace this challenge and work as a collective community to do the right thing for students.

Over the last nine weeks during this crisis, our team has been very busy working with hundreds of educators to embed deep inquiry into online learning, to redesign timetables, to develop new curriculum resources, to advance assessment practices for remote learning and helping to create contingency plans for hybrid learning options.

Want to talk about really moving the education system forward? We'd love to hear from you. Reach out anytime: team@futuredesignschool.com. Let's dream big in this moment and put a dent in the universe this fall.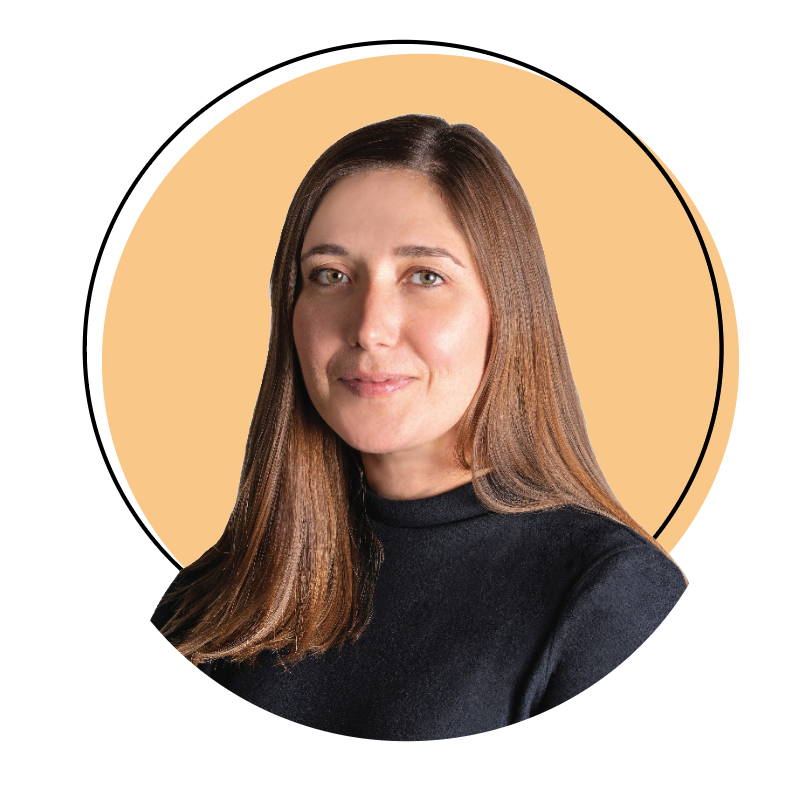 Sarah Prevette, has an illustrious history of innovation as a serial entrepreneur, high profile investor and strategic advisor to numerous organizations. She is sought after globally as an advisor to schools and companies as they develop strategy, create new products & processes and cultivate effective teams & organizational processes. Sarah has been named by Inc Magazine as one of the top entrepreneurs in North America and one of the "Top 20 Power Elite" by Canadian Business. She is frequently in the media and has been profiled by numerous prestigious publications including The Globe and Mail, Entrepreneur Magazine and The Wall Street Journal. She has extensive experience creating and facilitating hundreds of workshops for diverse audiences around the world, ranging from 5 to 5,000 participants.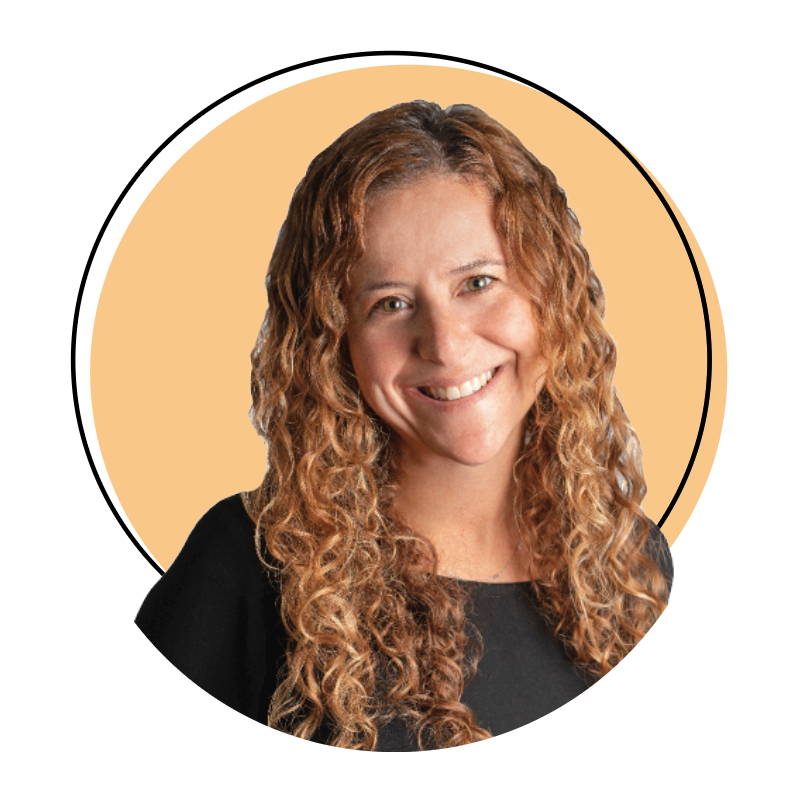 Sandra Nagy is a sought after thought leader in education and a trusted advisor to school leaders around the world. With deep real world learning in Change Management Consulting to a Master's in Education from Harvard; from Non-Profit work at The Learning Partnership to a decade at Pearson Education as a Senior Strategist, her unwavering commitment to education transformation is always at the forefront. With over 20 years of experience, Sandra has designed, developed and delivered hundreds of learning opportunities to thousands of employees and educators. Sandra leads the Education Practice at Future Design School building strong academic partnerships with school leaders that help to drive their strategic priorities.