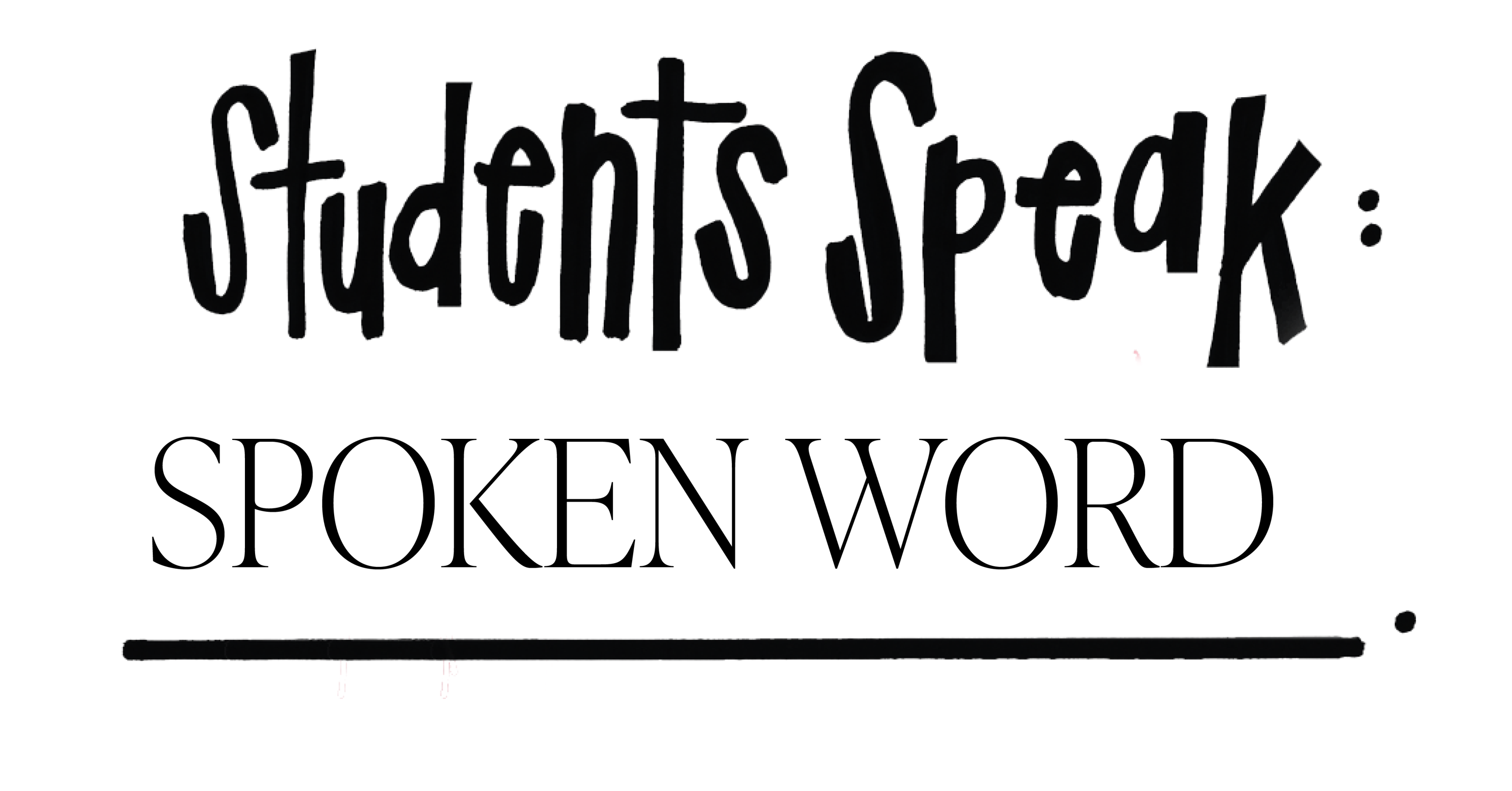 At Future Design School, we believe that when you cultivate opportunities for students to have choice and voice in their learning, remarkable creativity shines through!
In this very challenging and unsettling year, we wanted to share some expressions of creativity that are insightful, on point and inspirational in this moment.
These students were encouraged through a spoken word poetry opportunity to pick their own area of focus and tell the story of what was on their minds.
These poems provide hope and guidance to us as adults — to hear the power of youth voices — the ones that can truly help us in the darkest moments.
Thank you to 10th Graders, Ashley K. and Olivia N. for the permission to share their poetry.
We watch our calendars wind down
As another year comes to a close.
A year unlike any year before,
A year for the history books.
A sigh of relief washing over us,
As we wipe our slate clean
And attempt to put the past in the past.
Throwing headlines like "raging wildfires" and "global pandemic"
Under the covers
And tucking them in for a goodnight sleep.
They tell us to appreciate every moment
That we should learn from our mistakes.
Wake up world!
It's time to mess up the bed.
Don't go tucking in the memories of the past
And pretend like they never happened.
A "lost year they say",
But this year was anything but lost
It was found.
WE persevered.
WE overcame obstacles, never seen before.
WE adapted.
Changed our lives by the days, hours, minutes, seconds.
Did our best to understand the messages they were trying to send
Flipped our TVs between CNN, Fox, CTV
Just like we flipped the pages in our textbooks looking for the answers
That never truly came.
Put trust in our governments,
As we battled uncharted waters together.
Exploring the unexplored.
In the depths of a never ending ocean.
We both know
What we found wasn't always pretty.
But heroes emerged
Protecting us from our worst nightmares.
Frontline healthcare workers and essential workers,
Making sure we had people to lean on,
When our entire world was shaky
Provided us with the facts.
Wear your mask, they said
And Canada listened to it, lectured it and learned it.
Backstage, scientists working tirelessly to come up with a vaccine.
And while we were all fed up with restrictions,
Our grandparents sat alone in long term care facilities
Fighting for their lives
So yes, you can wait another month to hug your friend.
Parts of our world,
bursting into flames.
Yes! "this world is on fire"
And now we're all on fire,
Aware of climate change,
Trying to pick up the pieces of the generations before us.
And so we rushed to clean it up.
Firefighters putting themselves in danger
For the safety of others.
Smoke filling their eyes,
As we cried to bring them home to their families.
This too shall pass.
Summers, unusual, but unique
Allowed teenagers to
slow down, connect, socialize in new ways
As our technology advanced, our behaviours went back in time
City parks flocked with youngsters, eager to appreciate.
A blessing disguised as a curse,
When times seemed to be changing for the worse
Our teachers
Zooooooomed to keep us engaged.
Stickhandling through online learning
We became self-starters,
Self motivators, self-appreciaters.
And there were sleepless nights.
Nights of 2am tears,
And nights where all hope was lost.
But there were also nights,
Where we took an extra moment to look at the beaming stars,
And we sat outside with our friends,
6ft apart, but closer than ever.
So as we continue to watch the days wind down,
We reflect on what this year was
And what it wasn't.
2020 wasn't a gold medal type of year.
But if we look closely,
Really look closely,
We can start to notice the silver linings.
We grew up watching Dora the Explorer
Trading elastic bands at recess
Battling BeyBlades and trading hockey cards
We grew up reading Harry Potter.
Am I a " Ravenclaw, Slytherin, Hufflepuff or Gryffindor"
We looked up to people like,
Harry Styles, Arianna Grande
Taylor Swift and Kobe.
Our parents tell us we were raised right.
Are you listening X? Well listen to us now!

We don't pretend to know everything but we know enough,
To separate science from ignorance like facts from cute memes.
We are paying the price for decisions of the generations, so it seems
We were lied to.
Told that the phones you bought us melt our brains
You told us that Google makes us stupid.
Are you cruel?
We WERE only just human
Our Phones empower us
The world at our fingertips.
Tik Tok unites us
We connect to others in ways that you never could.
Since when has communicating ever made the world worse?
Gen Z.
You named us. But you didn't even try to come up with something that DEFINED us.
Call us Gen D because we will make a Difference
Call us Gen C because we understand Climate Change
Call us Gen M because we wear a mask without complaint,
And not for ourselves but for YOU
Call us Gen R… coming to RESCUE our community
Call us Gen U because we UNDERSTOOD things
Like racism, sexism, homophobia before we hit puberty.
Anything but the last letter of the alphabet, a letter that is forgotten like the dream we had on equality.
When a man with 16 sexual assault allegations against women became president
We were mad. We had no vote.
So we've traded our hockey cards and BeyBlades for placards and a voice.
We are willing to protest.
George Floyd wasn't our wake up call. It was yours.
And you hit snooze too many times.
BRRING. BRRING. BRRING.
Breonna Taylor.
Say her name, already.
No charge? You're still asleep.
But Gen Z is woke
When we thought it couldn't get worse
Ruth Bader Ginsburg died and now we fear
She opened doors
We refuse to close again
She protected us
Made us feel powerful
Heroes, pioneers, ground breakers leaving us.
Who will step up?
Olya. Malala. Greta.
The new Notorious – O.M.G
Powerful. Righteous. Knowledgeable. Empathetic.
Those are the words we should use to describe our generation
Get ready to move over Boomer,
And take a seat X.
In 2 years we can start to vote.
And then we can start cleaning up this mess.
Student's Speak is an ongoing series on the Future Design School blog, highlighting the powerful insights of today's youth. We are always looking to feature new perspectives ! Please contact us at team@futuredesignschool.com, subject line: Student's Speak Submission to make your voice heard!