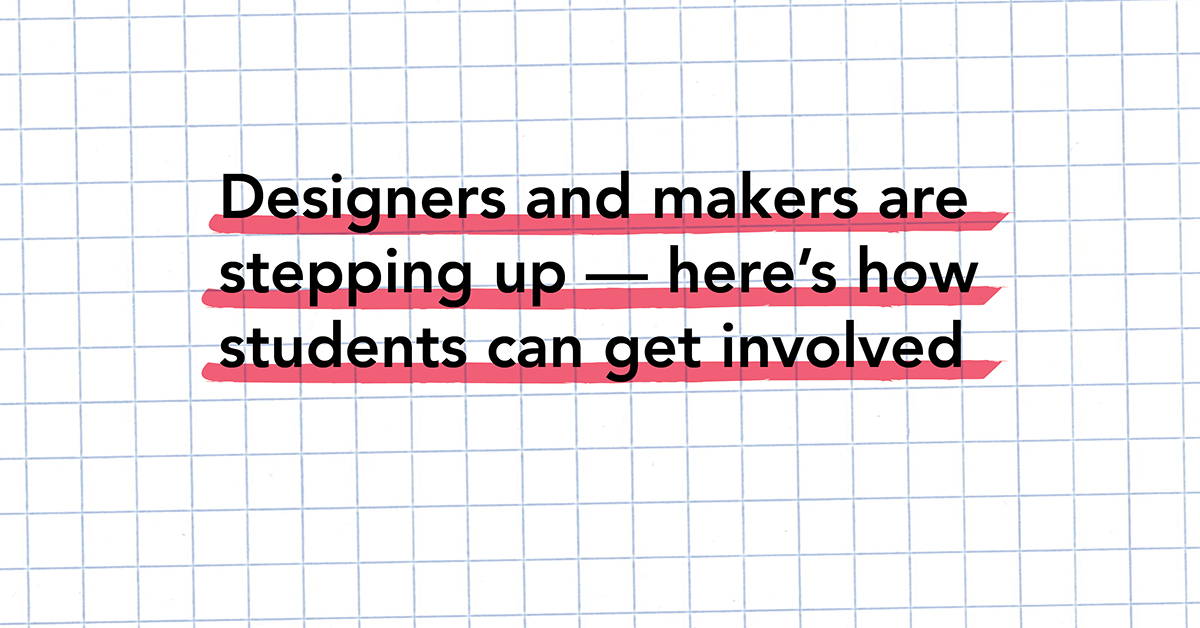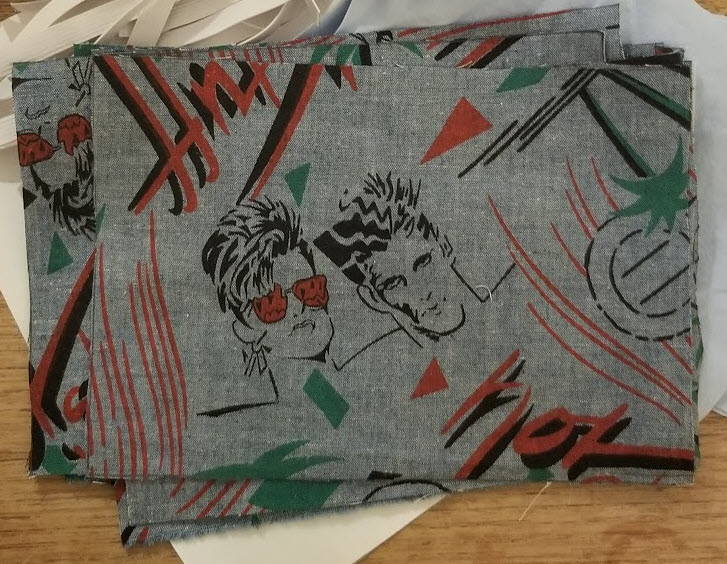 Last week, my local hospital put out a call for handmade masks, for use by visitors and discharged patients. My wife, Virginia, got to work immediately — and with glee; she was energized by the opportunity to help our local community in a time of need, and downright ecstatic about finding a great use for some of the amazing fabric she picked up at a vintage market last year.
Virginia is part of a burgeoning movement of civic-minded designers, makers, innovators, and creative thinkers who are stepping up in this
crucial moment. Their creations are joining an ever-widening stream that also includes initiatives by companies large and small — from a Windsor, Ontario denture clinic using its 3D printers to make N95 masks and ventilator valves, to hockey equipment manufacturer Bauer shifting to production of medical visors (and then making their designs publicly available).
A community of unsung heroes
You don't tend to hear a lot about the work being done by independent (and often homebound) designers — though perhaps this shouldn't be a surprise. "Those who have their heads down, the doers and makers of things, know that their actions do the talking and they gravitate to others who are also willing to do hard work," writes Make: Magazine founder Dale Dougherty in a recent article detailing the amazing work being done by makers to address medical equipment shortages. "It's also why you don't hear much about them. They are busy. They are making connections online across state, national, and corporate borders. They find each other and they find a way to work together, like a civic resistance movement."The humility, collaborative spirit, and proactive energy pouring forth from the design community is truly inspiring — and there's plenty of room for more! For students and teachers, this is an especially exciting opportunity to make use of the design thinking and project based learning strategies at the core of what we do here at Future Design School — and provide the ultimate example of experiential authenticity.
Here are 3 ways you — or your students — can leverage your design skills and passion to drive change in the present moment.
COVID-19 Open Innovation Challenge
Biopharmaceutical company Roche Canada has made funding available "to support our community in bringing forward innovative ideas to address some of the biggest challenges and issues of the COVID-19 pandemic." Design challenges range from education initiatives and information sharing enhancements to addressing strain on the healthcare system, and participation is open to anyone. "Whether you are a biologist, data scientist, student, patient, or someone with an innovative mind and wants to make a difference," Roche Canada writes, "we need you!"
COVID-19 Design Challenge

World Design Organization

Last week, the World Design Organization put out a call to designers "to commit to an initiative that will propose design-led solutions to a number of pressing challenges that are affecting us all." Participants are working on more than 180 challenges, grouped into seven broad themes:
Safe behaviour and social distancing
Communications: Strategies that clearly inform and prevent confusing, incorrect, and potentially dangerous information about COVID-19
Medical equipment: personal protective equipment, ventilators, etc. for medical staff and patients
Medical workers and processes: best practices for designing clinics and hospitals for testing and treatment
Re-inventing in-class to remote learning
Vulnerable groups: including the elderly, those with compromised immune systems, the homeless, the incarcerated, people in countries without public healthcare, etc.
Workforce: helping workers who have lost jobs cope and develop new digital skills
Though targeted mainly at design professionals, this challenge is open to all, and the framework provided by its themes is a great jumping-off point for a class design challenge.
Open Source COVID19 Medical Supplies

This public group, filled with community-sourced ideas as well designs vetted by a medical team, strives to "to evaluate, design, validate, and source the fabrication of open source emergency medical supplies around the world, given a variety of local supply conditions."
If you hear about any other great opportunities, please drop us a line and let us know! And if you're looking for some local ways to make an impact, we recommend checking out the social media feeds and websites of hospitals, food banks, and service organizations in your area.
Future Design School offers multiple opportunities to engage students in deep design work both virtually and in-person. Learn more about how we might support your class or school with resources, programs and direct-to-student courses during these unprecedented times. Email us at team@futuredesignschool.com for more information.