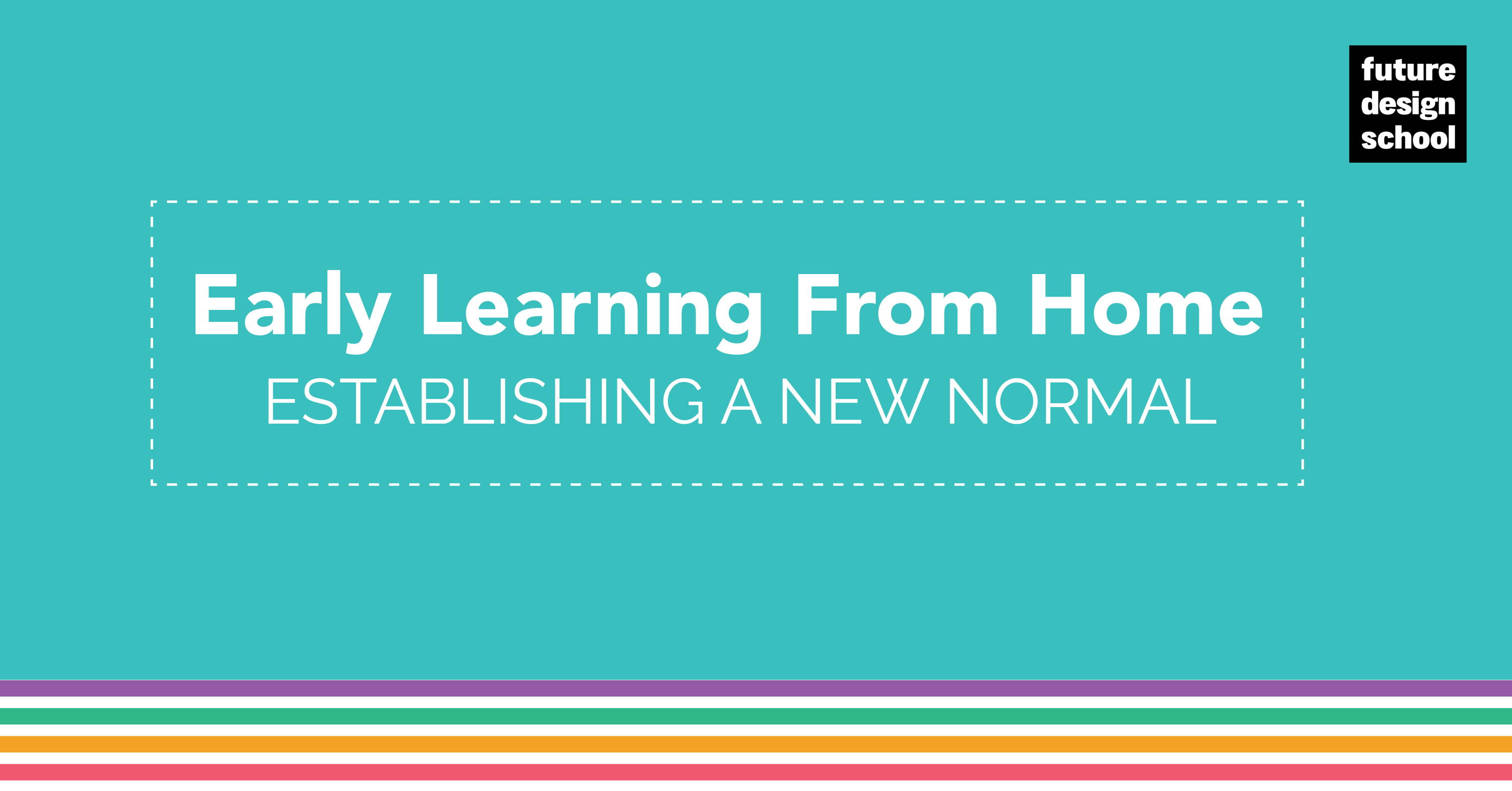 Around the globe, people are adjusting to a new reality. But even through this complexity, the world is still spinning — and the busy bodies of our infants, toddlers, preschoolers, and kindergarteners are still growing. As a registered early childhood educator, I understand the challenge of creating meaningful, authentic, and developmentally appropriate activities for young children (and the reality that, after two hours of planning, you managed to grab their attention for five minutes). Not only might these days feel endless, but the family routine that you have probably spent months mastering has gone awry, creating a tough transitionary period for everyone. You are adapting to a rapidly unfolding situation, , which can be challenging in itself, but adding a young child to the mix creates a whole new level of complexity.
But this challenging time for you and your family is also a learning opportunity, and a rare moment in which you get to be a parent and early childhood educator. And speaking from experience, the extraordinary things you get to witness in this latter role are well worth the challenge. With that in mind, here are some tips and attainable learning activities you and your child can do to find a new sense of normalcy. It is not every day you get to spend extra time with your children so hopefully together you can find opportunity in today's challenges.
One of the most important strategies during this time is to provide stability and try to keep your child's routine as normal as possible. If they were previously in an early learning classroom, it might be helpful to understand how their days were structured prior to this change. You might find some solace reaching out to your child's teacher for a copy of the classroom schedule, as keeping this routine is not only vital to everyone's wellbeing, but it will honour the hard work your child put into understanding this routine, and support their confidence when they do eventually return to the classroom.
As you work to accommodate your child's needs, do not forget your own as well. Don't feel defeated if things are not running smoothly just yet, eventually you will find a routine that works best for everyone in your household. Once you establish the best routine for you, you can create a schedule and put it up in your home as a daily reminder. Or, depending on the age of your child/children, you can have them help you in creating this schedule and putting it up in the house where it is accessible to all.
When creating at home learning activities for your young children, it is important not to make these activities too overwhelming. Find a level of structure that works for you and use it to simplify your activities. As an early childhood educator, I found it helpful to base my learning activities around one of the core developmental domains:
Social
Physical
Communication, Language, and Literacy
Cognitive
Emotional
Though these developmental domains are not mutually exclusive in any sense, structuring at home learning experiences by emphasizing one skill at a time will help to create more attainable goals and more concise learning. In my next blog posts, I'll share some tips and strategies connected to each domain — starting with ways to encourage positive social development in spite of self isolation. In the meantime, join our At Home Learning Community Facebook group for more ideas and tons of great resources, shared by teachers and parents from across North America.
Looking for opportunities to engage learners at any grade level across in person, blended and remote learning? Drop us a line at team@futuredesignschool.com to find out more about bringing Future Design School's professional development to your school or district!