Future Design School is looking for a dynamic, confident, and innovative educator to join our team full-time.
Are you passionate about building capacity for innovation in teachers? Do you have experience designing exceptional project-based learning experiences for students? Would you like to work with a team of world class educators, entrepreneurs, engineers and designers to build the future of education?
This role is important because:
You will be the face of the Future Design School brand on the front lines working with educators in schools across North America
There is a growing need to support school transformation as we prepare students for a radically different future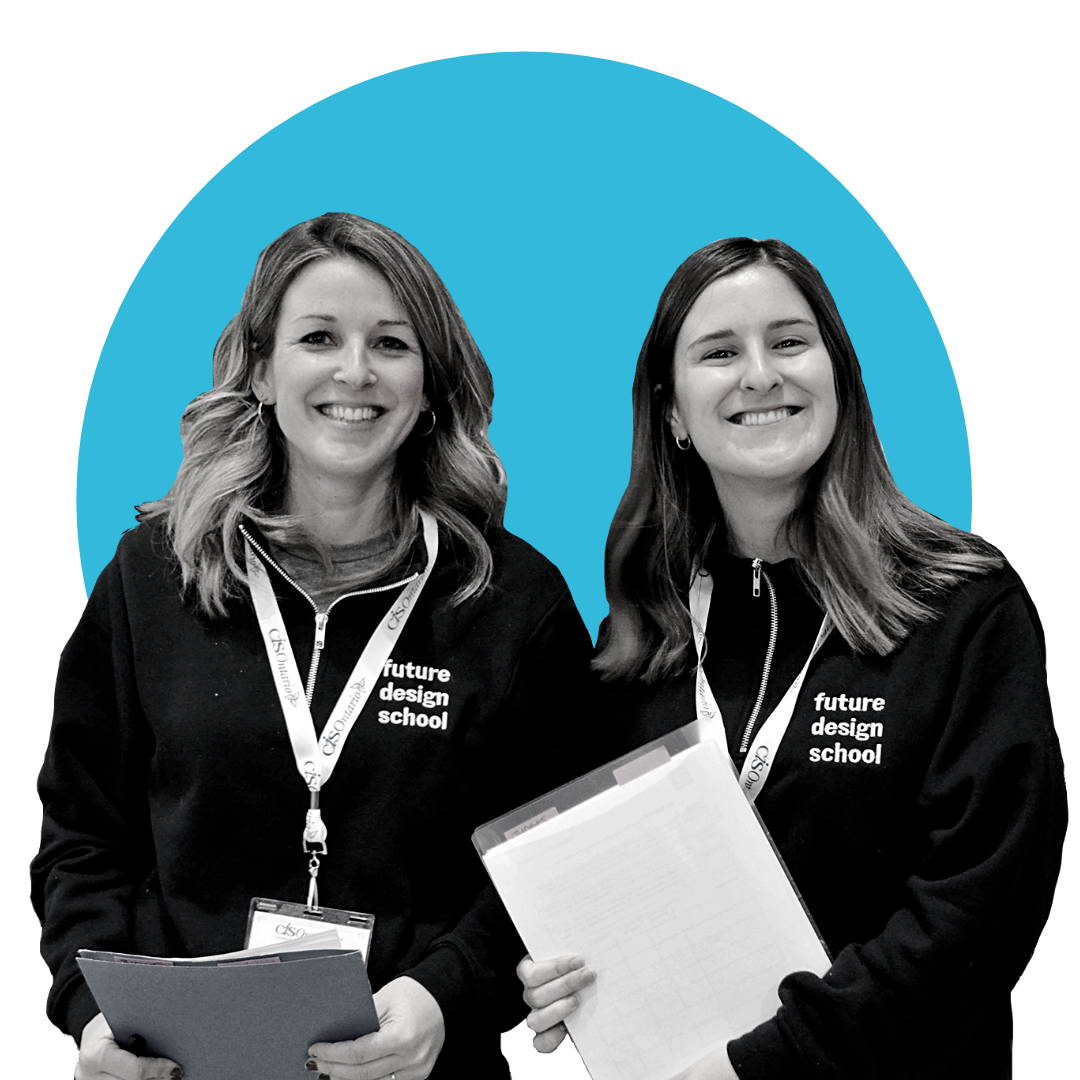 When you join our team you will:
Facilitate professional development programs for teachers and deliver student programming as needed
Iterate on current Future Design School programs and design new programs based on the needs of our community of educators
Write new content and help to coordinate curriculum development for the Future Design School App
Work with our communications team to promote events and conduct outreach to our community of educators
Jump in and lend a hand wherever needed as required
We are looking for someone who:
Is an educator with the heart of an entrepreneur: open minded, optimistic, observant, driven and confident



Sees challenges as opportunities - and knows how to develop creative solutions and bring them into action
Has at least 5 years of full-time classroom teaching experience, and other interesting life experiences to draw from
Communicates clearly and confidently in front of diverse audiences - from a classroom of students to an auditorium of education thought leaders
Can speak authentically and earnestly about your successes and failures in designing learning experiences for students that incorporate Future Design School's core competencies (creativity, critical thinking, communication and collaboration) and big ideas (entrepreneurship, innovation, global mindfulness, design thinking)
Embraces ambiguity and thrives in an ever-changing environment
Can see the big picture, but also pay attention to the little details
Has a sense of humour and team spirit
Is willing to travel
This experience will give you:
The opportunity to work with, and learn from, a sought after team of successful entrepreneurs, designers, engineers and educators have worked alongside innovation leaders inside some of the world's best known brands, and renowned educational institutions.
A first hand experience in building innovative programs and products that are being implemented in schools around the world
The ability to develop your skills in public speaking and design-based approaches to learning
An understanding of the broader educational landscape as you work with schools and educators across North America
A collegial, spirited work environment with flexible hours and an exceptional team of colleagues (if we don't say so ourselves)
About Future Design School
Future Design School enables educators to develop future-ready students through professional development, comprehensive curriculum and strategic support.
We're on a mission to empower educators who want to inspire their students through experiential learning. Our team of successful entrepreneurs, engineers, designers and educational thought leaders are passionate about driving future-ready skill development. Our methods have proven efficacy and continue to be leveraged by some of the world's top brands, business leaders and educational institutions.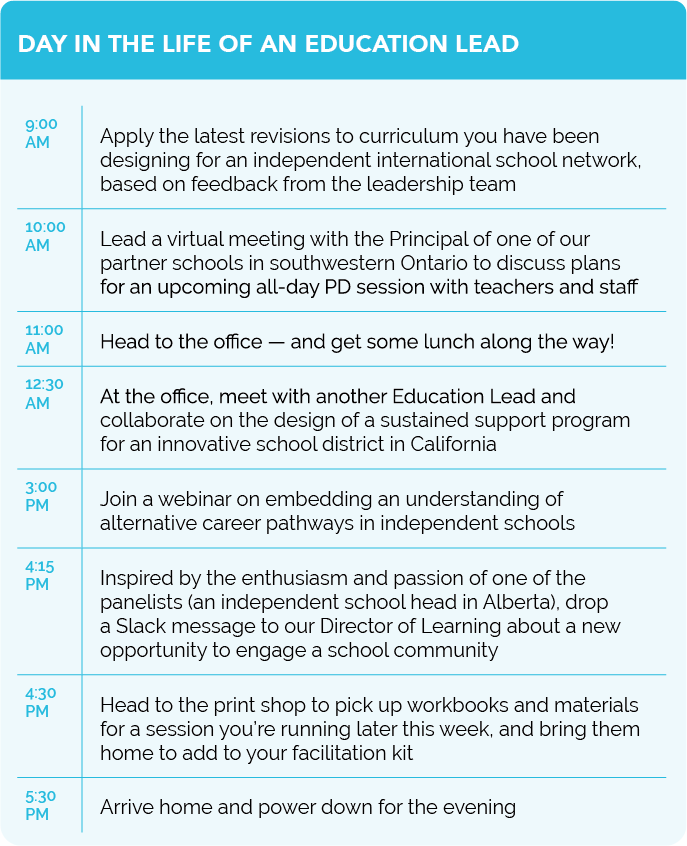 Interested? Send your resume along with more about you and why you're the best person for our team to the hiring committee: team@futuredesignschool.com
(Please note that due to the typically large volume of applicants normally received for postings that only those candidates selected for an interview will be contacted. Thank you!)